Hey, guys, as I have been playing Stronghold 1 recently - I won all military missions, and almost all economic missions, I came to this one. It is called A Deterrent, and if you want a challenge, this might be the right one for you. It's mission 4 in Economics campaign.
Here are missions objectives: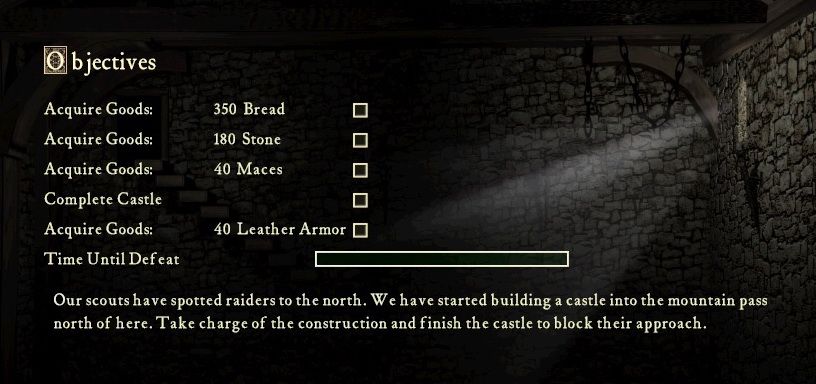 You cannot build the marketplace, so that makes the whole mission really interesting; especially if we consider that there are many events that will make you your mission harder. Those invasions are not some large invasions - and you will handle those easily, at least if we speak about defense. But those invasions will effect your popularity...
Also, these objectives are for normal difficulty settings, you can also select easy or hard settings if you want. If someone doesn't have this mission unlocked, he can win the three missions before this one which are fairly easy, but you also ask me for sav file.